NEW OCL POSTER!
We have recently published a new OCL poster (brochure) with updated content. Similar to last year's "Get Turned On" poster, this version folds out with a collage of application photos and highlights some of our newer products, including GlowRing, Loop, Solo, Twin, Fiori, Dash, Aro and Glowstick.  Don't stare at the cover for too long; we call this one "Hypnotic Blue"
New-Products-Poster_2016 Click to view PDF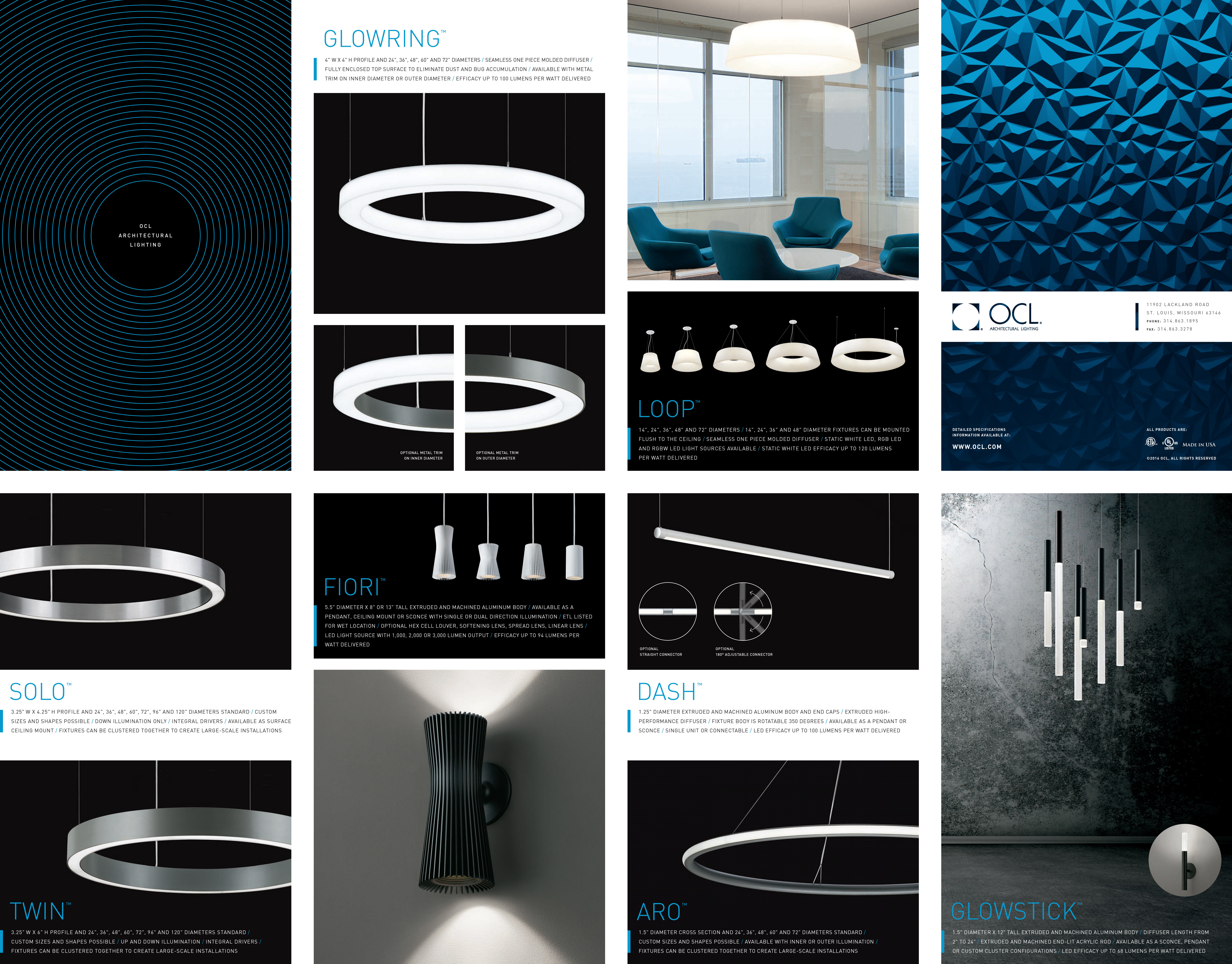 New content includes:
–        GlowRing product family with optional metal trim
–        Addition of the 36" Loop (complete family of 14", 24" 36", 48" and 72" diameters)
–        Solo and Twin metal rings (standard diameters up to 120")
–        Fiori updated with optional lens accessories
–        Aro product family including custom shapes and sizes
–        Updated photometric performance (e.g., Loop delivers up to 120 lm/W)
Contact us for a supply of posters.  Decorate your office.  Update the family room.