DECLARE: PRODUCT TRANSPARENCY IN MANUFACTURING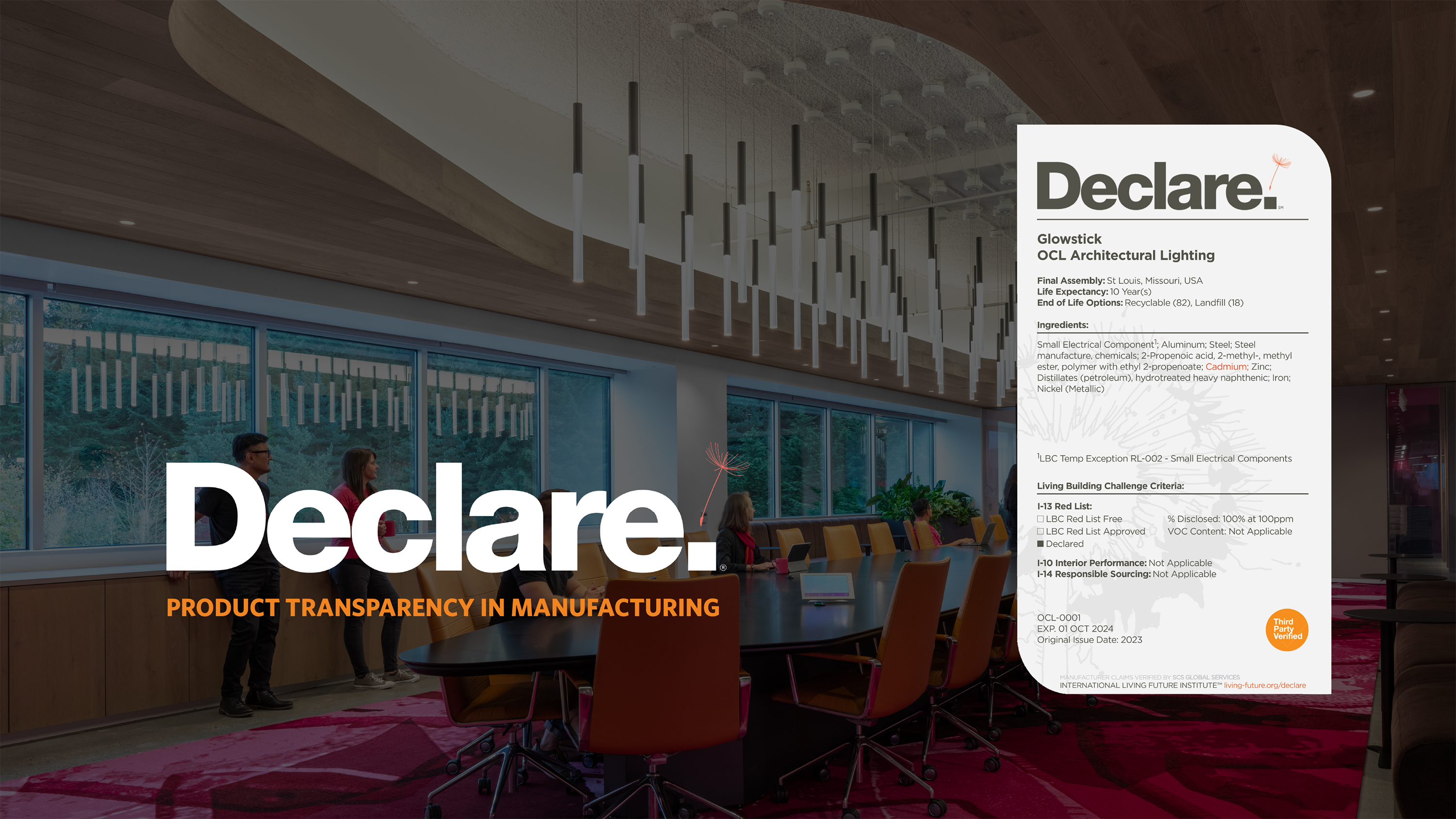 OCL Architectural Lighting today announces its offering of third-party verified Declare labels for several of our most popular lighting product families.
Declare is an ingredient label disclosure for building products that is designed to help specifiers quickly identify products that support human and environmental health. Our Declare initiative supports specifiers looking to achieve  green building standards, such as LEED, WELL, and Living Building Challenge.
In Phase 1, over 44% of our standard portfolio – Glowring, Loop, Glowstick, Glowball, Solo, and Twin – has received third-party verified Red List Approved or Declared labels.
In 2024, Phase 2 will add Neo, Rev, Stealth, Liner, Petals, Tubie, and Kwyet, and increase our portfolio to over 65% of our products carrying Declared labels.
In addition to the new Declare labels, OCL has also completed RoHS 3 evaluations for over 98% of its standard product.
As a part of Legrand's Commitment to Social Responsibility, OCL is committed to developing sustainable solutions now and for the future.
To learn more about OCL's commitment to sustainability and product transparency, head to our Declare page.