Unmute the Workplace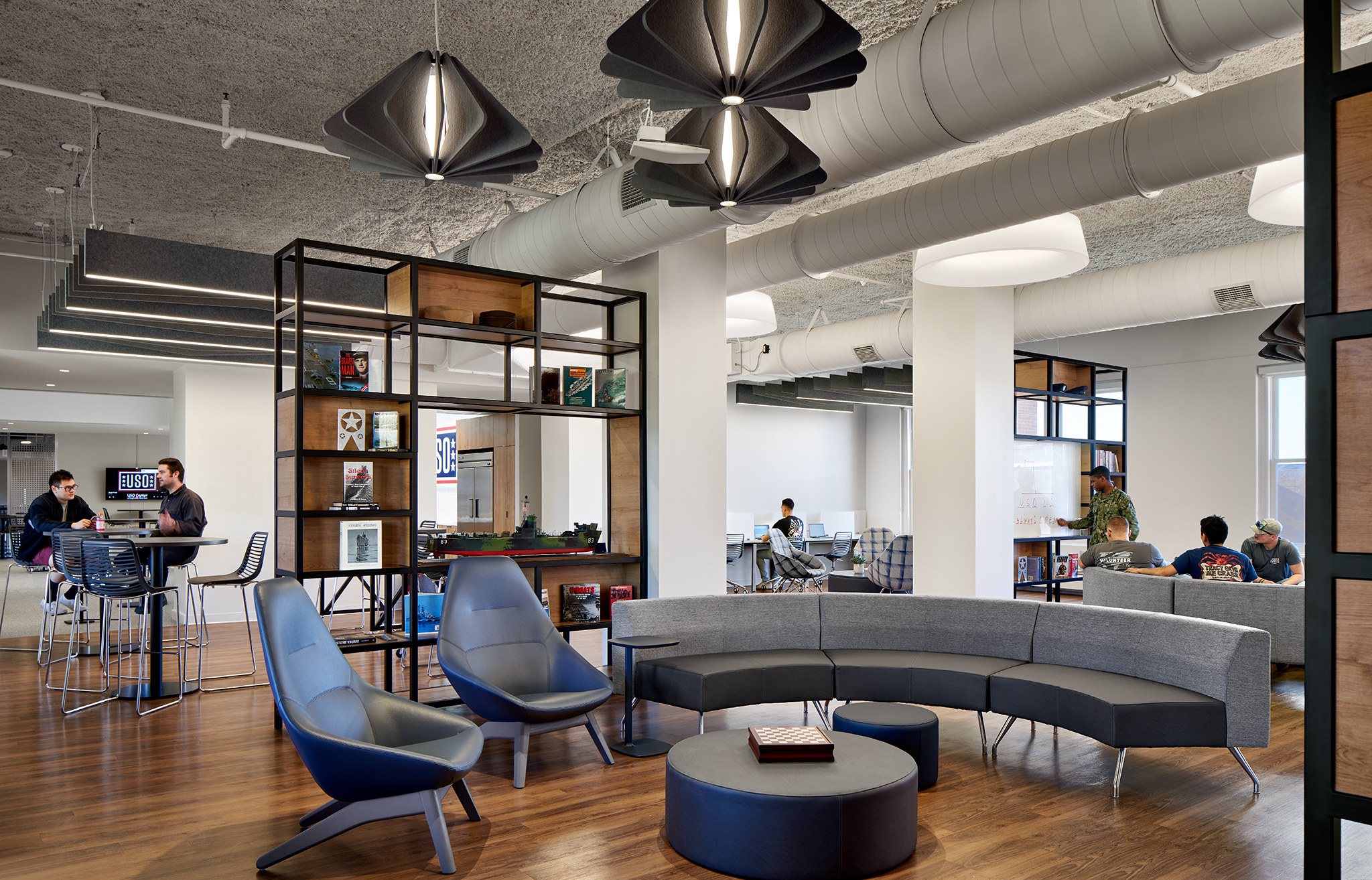 Unmute the Workplace: Offices Optimized for Better Collaboration, Concentration
Poor acoustics can cause a cacophonous din leading to headphone-wearing in open-plan offices; Headphones create distance that eliminates a key advantage of bringing workers back!
WEST HARTFORD, Conn, November 1, 2021 — As businesses plan for the fall and they consider bringing workers back to offices on full-time or hybrid schedules, more employers are asking what advantages accrue from having teams in the same room.
The answers are complex and varied and run the gamut from efficiencies, economies, culture, collaboration and cohesion. The arguments against are similarly complex, varied and compelling. For businesses that elect to bring workers back, optimizing the positives and minimizing the negatives can be a challenge.
"If you're going to ask your team to come back to the office, don't you want that experience to be as productive, efficient and comfortable as possible?" asks James Young, VP of Strategy – Lighting, Legrand North & Central America. "We found that businesses that manage office acoustics improve the quality of conversations and collaboration among their teams. Those who haven't, have headphone-wearing workforces operating in personal silos and extract little of the value of being collocated with team-members."
Businesses hope to bring employees back so they can enjoy the productivity, community and humanity gains of working together safely. Yet much research has suggested that office acoustics play a huge part in how the working day takes shape.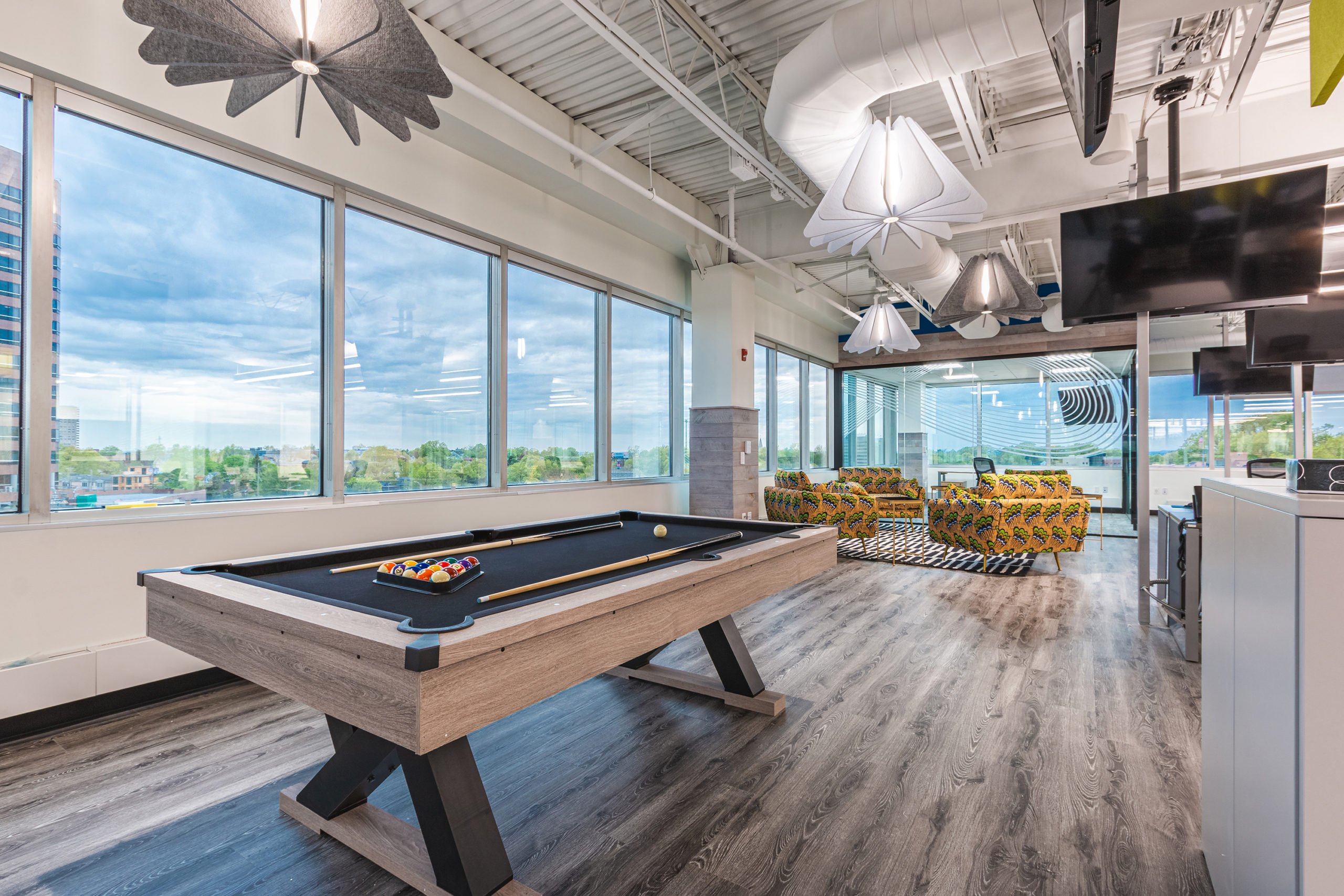 According to a study within the Harvard Business Review, a lack of sound privacy is the biggest drain on employee morale. Additionally, the American Society of Interior Designers reported that 70% of workers say that they would be more productive in a less noisy work environment.
Acoustic lighting solutions offer integrated lighting and acoustic systems that provide optimal illumination while also controlling noise levels in open, multi-purpose environments. A number of Legrand lighting companies are focused on elevating acoustic lighting solutions, providing a more productive, efficient space for employees to work.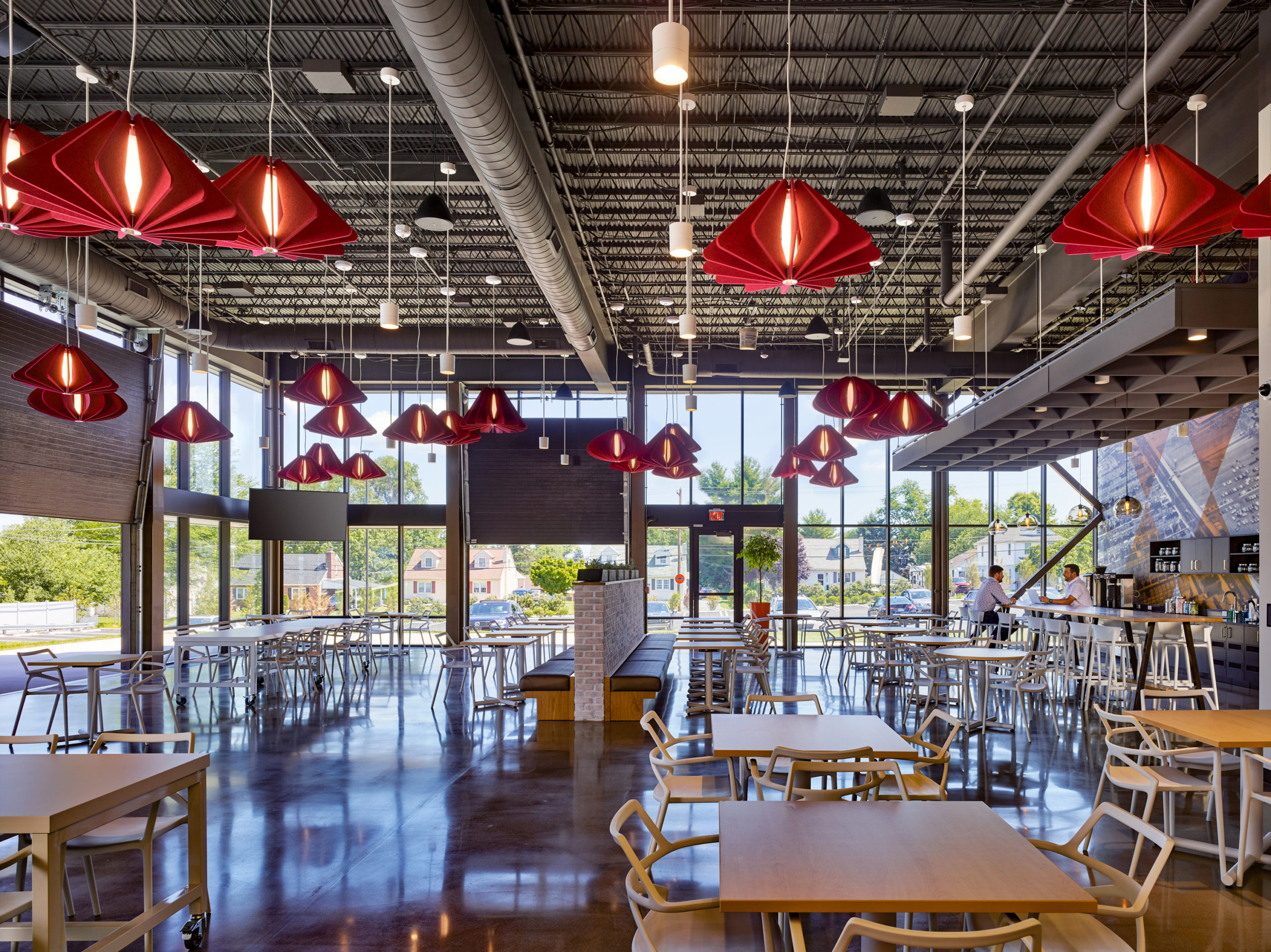 The Legrand portfolio of lighting and controls companies extends to every touchpoint within a built environment. Strategic acquisition has enabled Legrand to organically grow trusted brands into industry leaders at every category of lighting. From designer switches and outlets and easy home audio that improve the aesthetics and capabilities of a space, to intelligent data center solutions and innovative architectural lighting that will make businesses more efficient and functional, Legrand provides a broad range of end-to-end solutions for use in commercial, industrial, and residential applications.
"We work to improve lives by transforming the spaces where people live and work, through innovative products and solutions that deliver and manage power, light and data," commented John Selldorff, CEO Legrand North & Central America. "We do this by relentlessly pursuing both sustainable business practices and the creation of exceptional experiences for our customers."
---
About Legrand
Legrand is the global specialist in electrical and digital building infrastructures. Its comprehensive offering of solutions for commercial, industrial, and residential markets makes it a benchmark for customers worldwide. The Group harnesses technological and societal trends with lasting impacts on buildings with the purpose of improving lives by transforming the spaces where people live, work and meet with electrical, digital infrastructures and connected solutions that are simple, innovative and sustainable. Drawing on an approach that involves all teams and stakeholders, Legrand is pursuing its strategy of profitable and sustainable growth driven by acquisitions and innovation, with a steady flow of new offerings—including Eliot connected products with enhanced value in use. Legrand reported sales of €6.1 billion in 2020. The company is listed on Euronext Paris and is notably a component stock of the CAC 40 and CAC 40 ESG indexes (ISIN code FR0010307819). https://legrandgroup.com