Bank of America Stadium: MLS Glow Up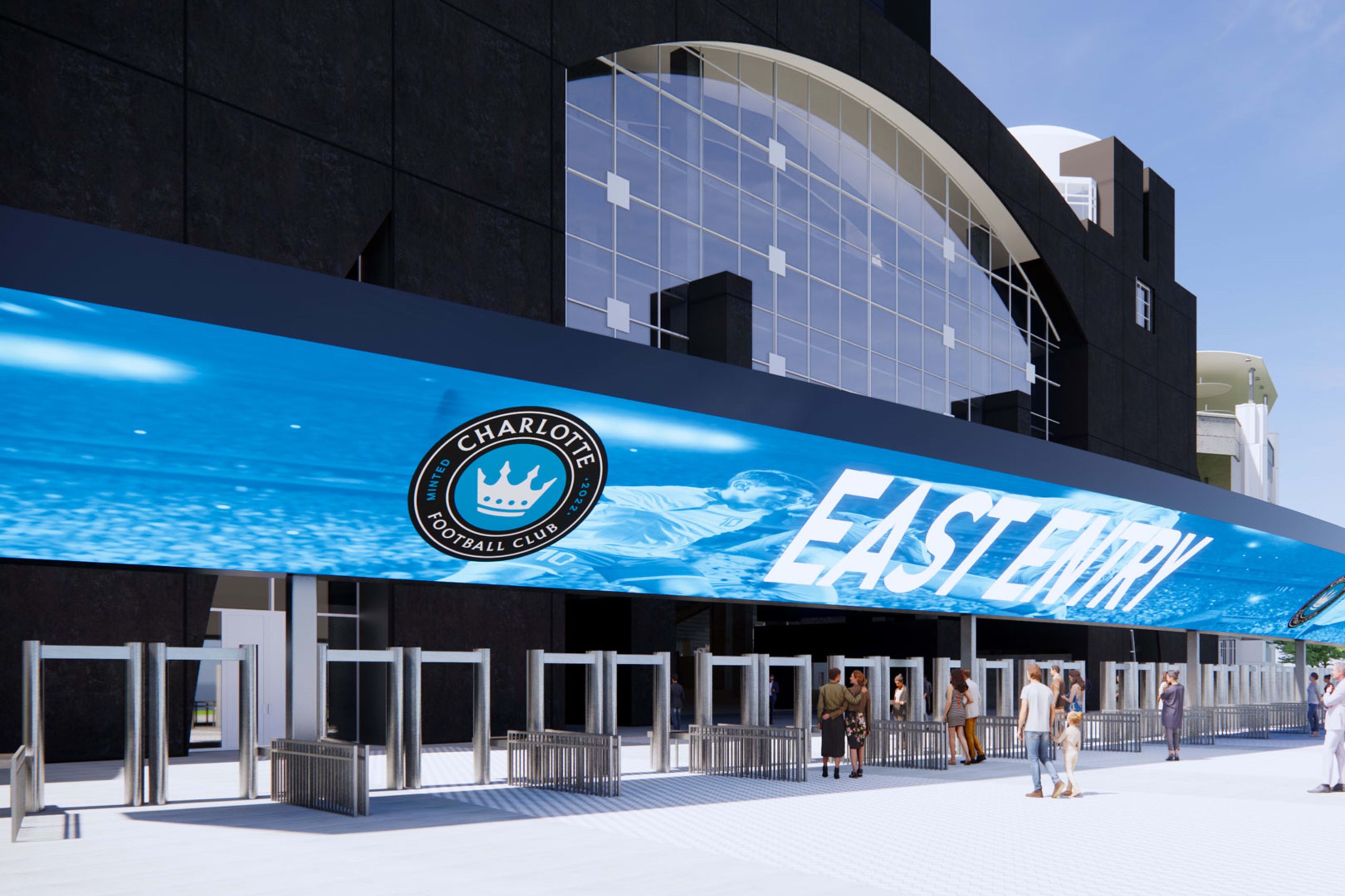 On of December 17, 2019, Charlotte, NC celebrated a new chapter in its rich sporting history with the announcement of its brand-new Major League Soccer team. Owner David Tepper took a literal approach to kickstarting his new team by punting a soccer ball from the stage into the museum atrium, shortly before the press conference announcement.
He later announced a planned upgrade to Bank of America Stadium – home of the Carolina Panthers football team – to welcome Charlotte FC to its new home. The approximately $50 million project includes significant enhancements to the Lowe's East Gate, an upgraded main concourse and supporters' bar just inside the gate, soccer-specific locker rooms, a central player tunnel, and a new premium club space and field-level seating.
Enter OCL and our outstanding Custom Lighting team.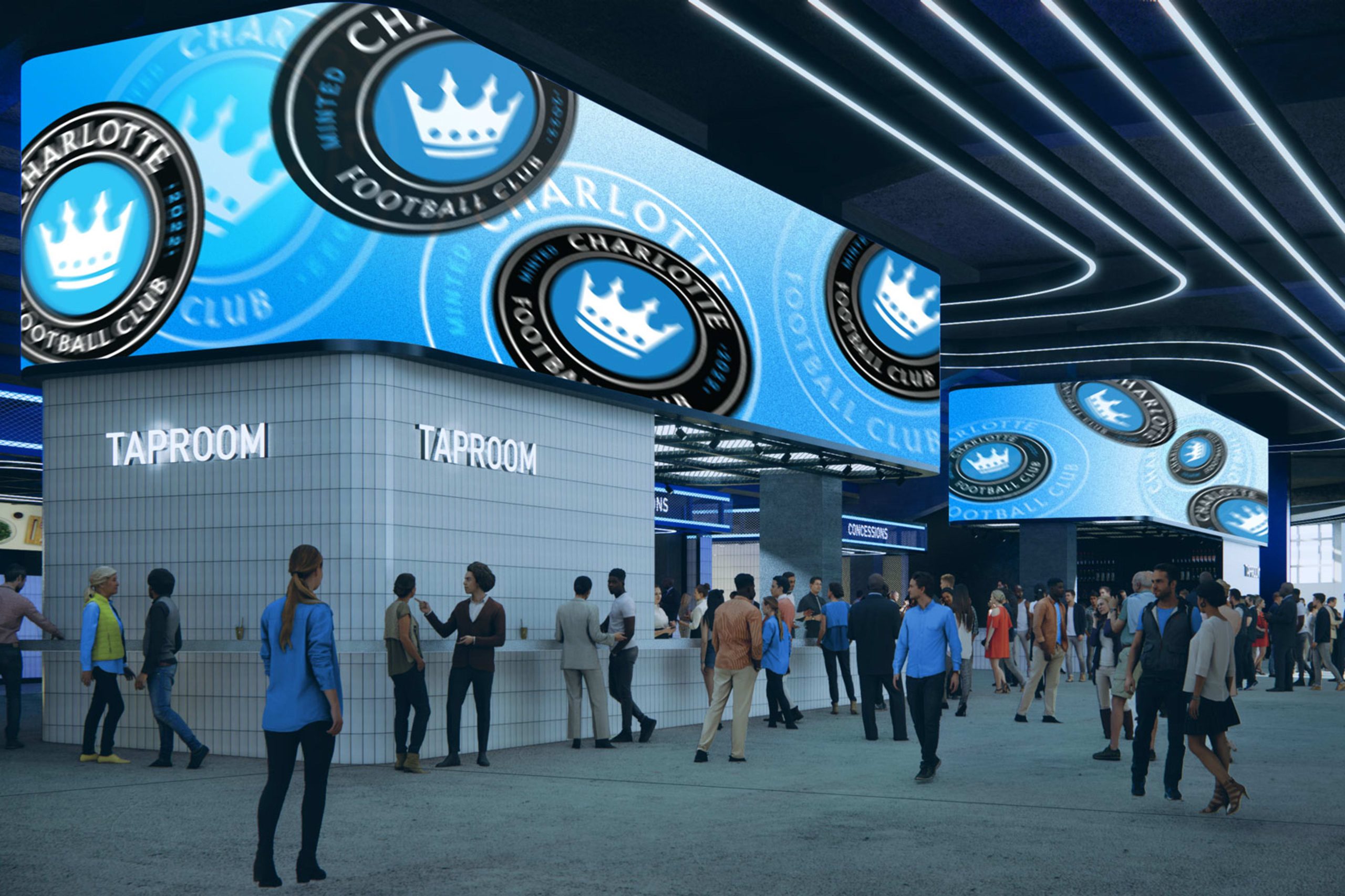 THE ASK – Manufacture approximately 1,200 linear feet of custom RGBW luminaires that would wind throughout the stadium's concourse.  The fixtures needed to be addressable every 6 inches and integrate with the stadium's existing Pharos control system.
After exhaustive research, our custom team, led by Custom Product Supervisor Frank Gibilterra, turned to ENTTEC 's individually addressable RGBW LED strip technology.  This was the team's first foray into their custom pixel LED technology, and a welcome and exciting challenge. Exceeding expectations, the LEDS RGBW capabilities could be addressed every 2 inches, allowing for even greater capability and versatility.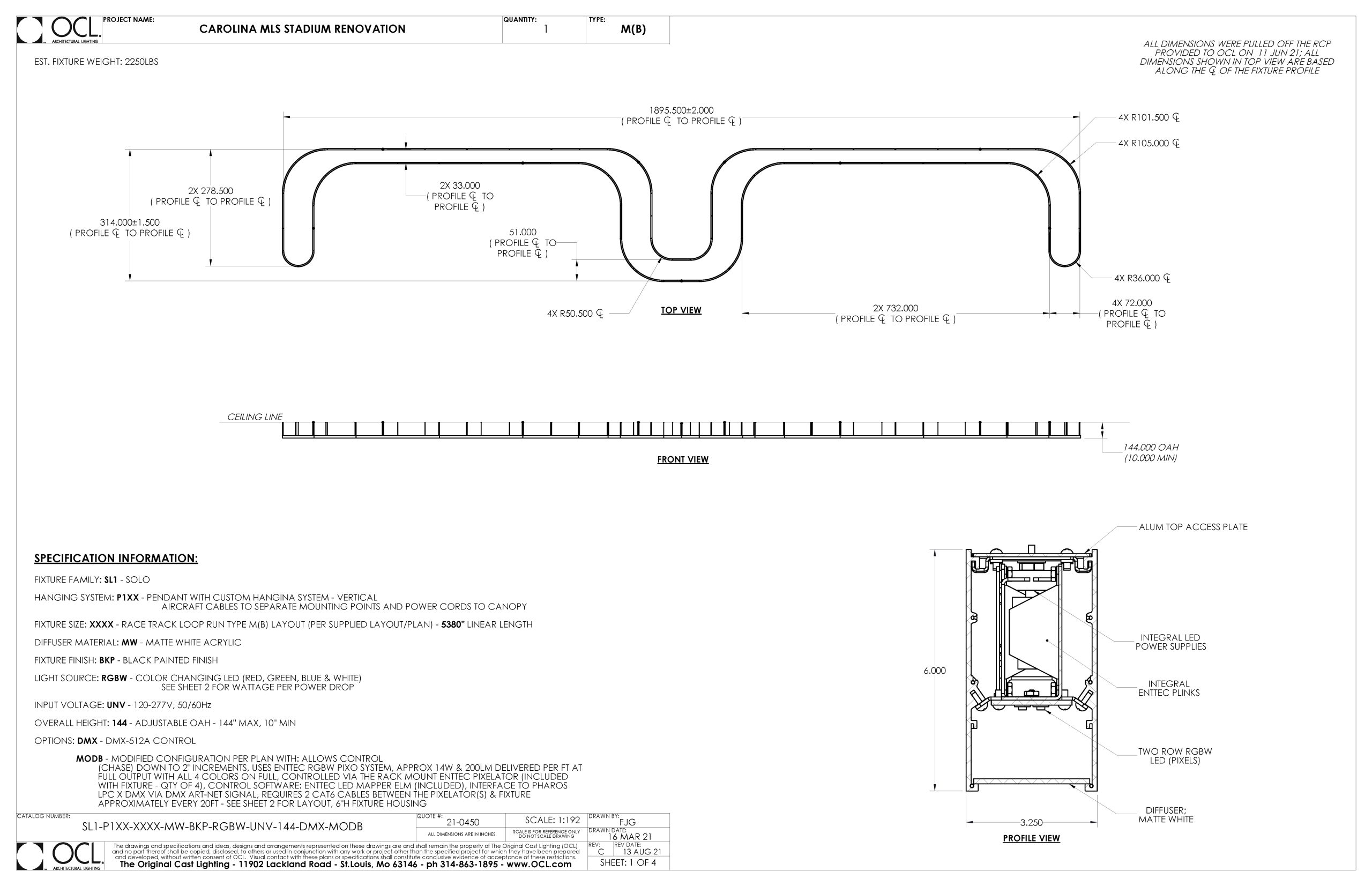 To house the LEDs, our team chose our Twin extruded profile.  Typically an up/down fixture, in this case the Twin's taller profile allowed for downward illumination and extra space within the fixture for integral drivers and components.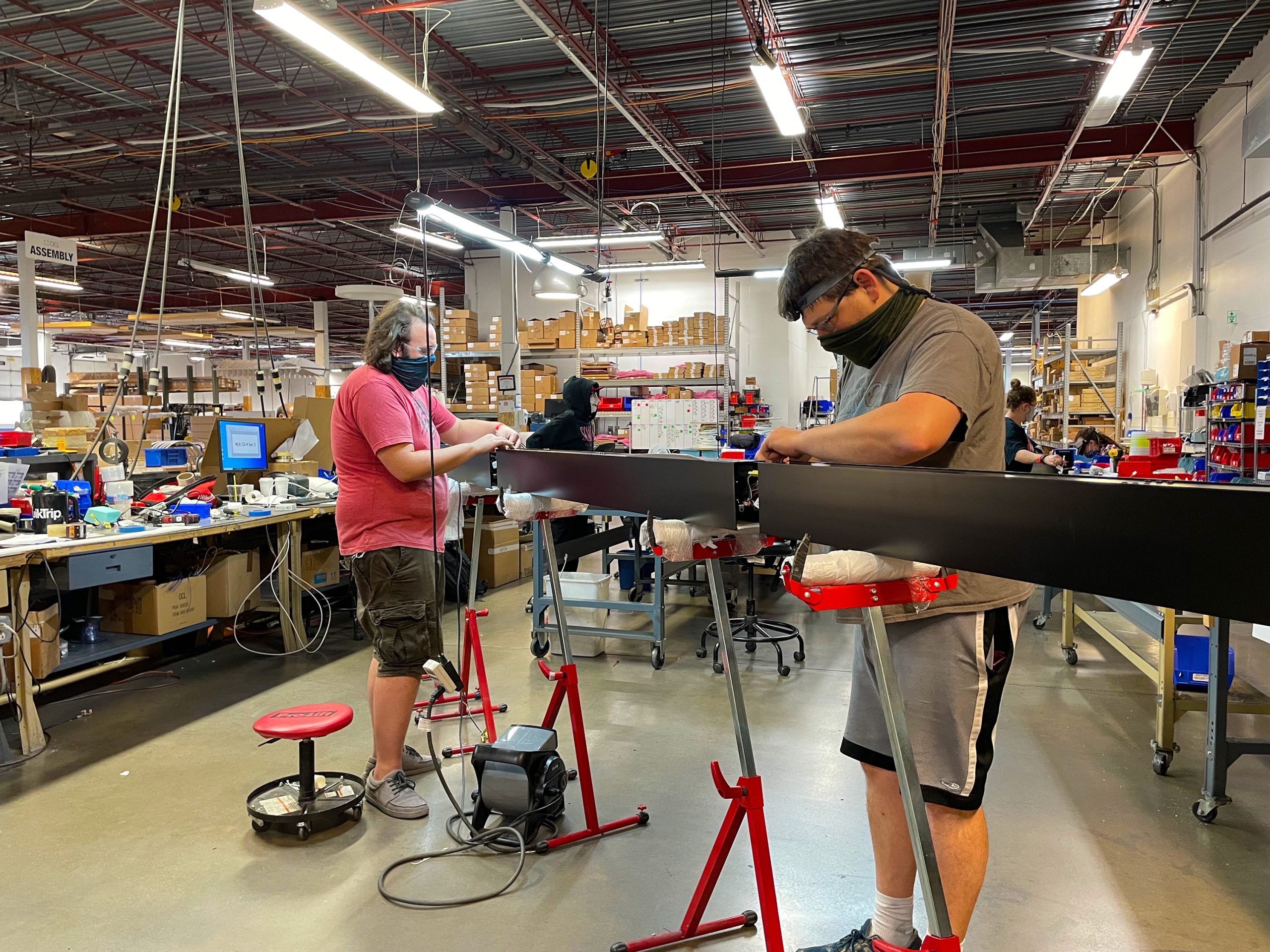 To complete this project, 51 DMX universes and 26,112 individual addresses were programmed to allow integration and precise control with the existing Pharos control system.  Each fixture is capable of being triggered via schedule, switch, sound, or visuals.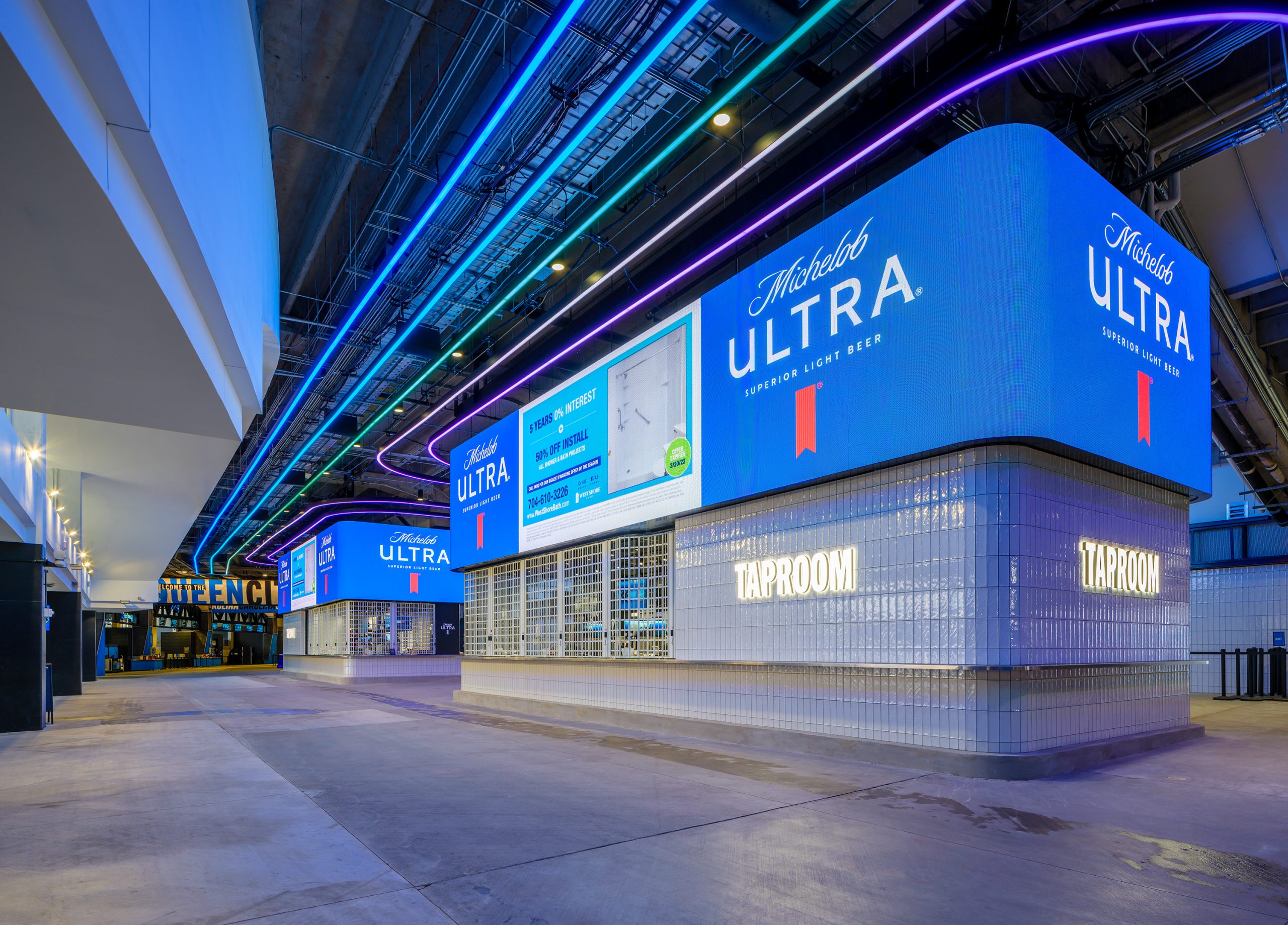 As you walk through the stadium entrance the install is unmistakable, bringing life and spark to the renovation. An exciting and vibrant array of maneuvering colors illuminates the concourse on every goal.
Or should we say… GOOOOOOOOOOAAAAAAALLLLL!!!