NEW OBJECT: KWYET™ SPHERE
Introducing the newest addition to our Kwyet family of acoustic pendants – Kwyet Sphere.
Yes… a sphere may be the most common and basic of geometric forms.  Yet, Kwyet Sphere has been elevated, giving designers aesthetic versatility in both form and function where light meets sound in built environments.
Inspired by nature and the deep-rooted human desire for natural and organic forms, the Kwyet Sphere is a visual masterstroke – beautifully refined from all viewing angles.  The subtle glow from the fully lit cylinder gently grazes the fins' numerous edges and surfaces creating an intriguing gradient of light and shadow. 
The unique fins are open in the center and curve out from the main body to allow the additional light to spill through.  The negative space within the fins lends to a more elegant appearance by allowing natural light to spill through with peeks of its surrounding environment.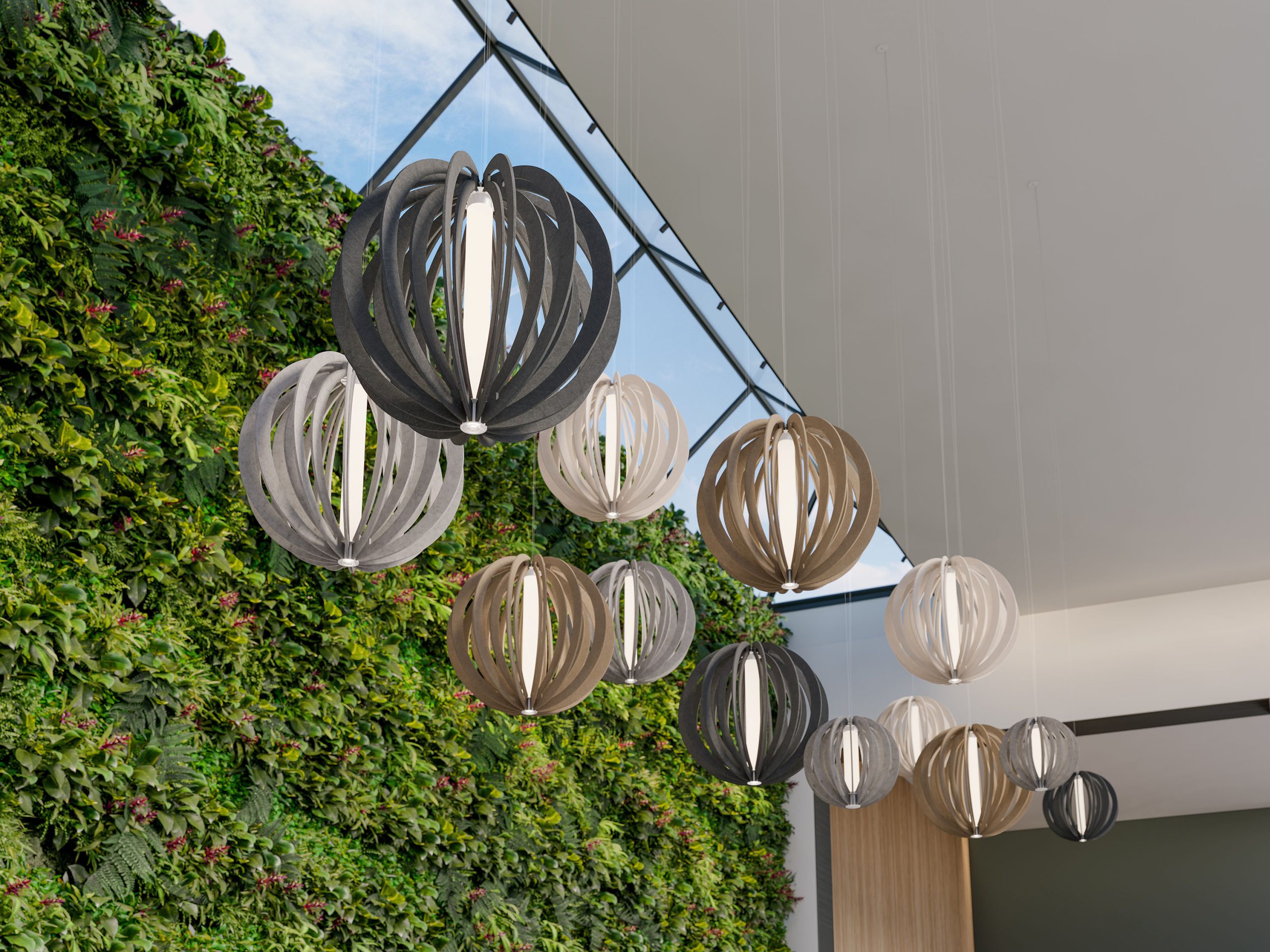 Performance Lighting POWERED BY TUBIE
Not just acoustic performance.  Not just downlight.
Powered by our recently revamped Tubie 3 cylinder as the light engine, Kwyet Sphere has a subtle omni-directional illumination for fully lighting the fixture's acoustic fins.  This volumetric light distribution delivers soft, general illumination at up to 117 lumens per watt. 
The optional dual-circuited performance downlight provides another tool for layering of light and focused task illumination with 1525 lumens at 25 degree Narrow Flood and 1496 lumens at 60 degree Wide Flood.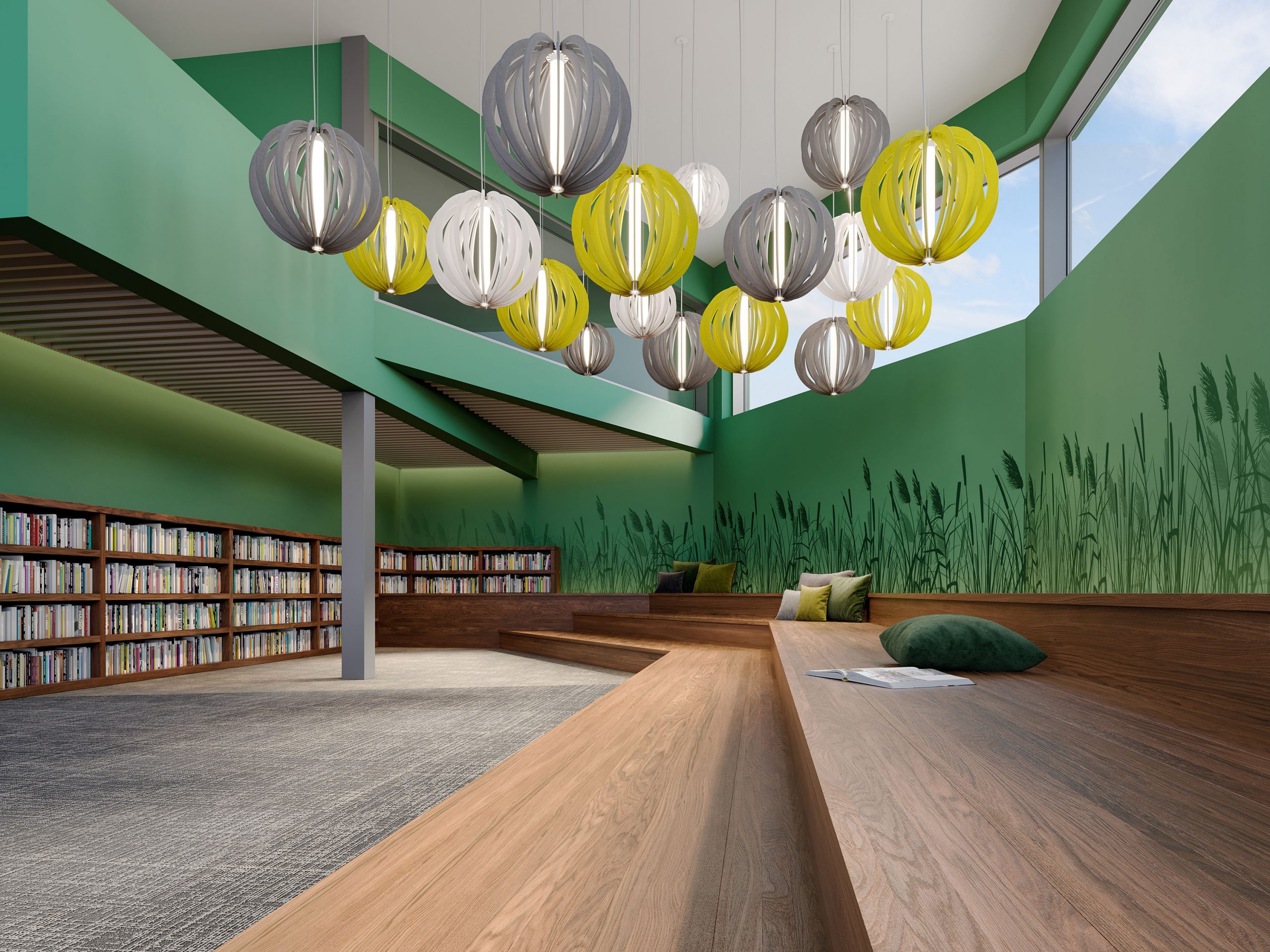 SOUNDS ABOUT RIGHT
A palette of 24 acoustic colors lets the imagination play with a designer's eye toward acoustic lighting solutions. Utilize bold colors to evoke sunshine, new spring grass, blooming flowers, or open blue sky as a decorative statement.  Or choose a more neutral pallet, creating the effect of fluffy clouds, sand, stone, or wood tones that effortlessly blend into the background of the space.
Kwyet Sphere's 21″ diameter features over 15 square feet of acoustic surface area in a minimal footprint.  The 33″ diameter has a substantial 35 square feet of acoustic surface area -still in a relatively small footprint.
OCL's 9mm acoustic fins are comprised of up to 50% post-consumer recycled PET.  The acoustic fins are fully recyclable.  New or replacement fins [shapes or colors] can be easily swapped into installed fixtures at any time.  The fins are flat packed to minimize packaging and shipping.  Yet, the fins are quickly and easily field installed.
Kwyet Sphere is exceptionally durable and maintainable.  Field replaceable components are easy to access and straightforward to service.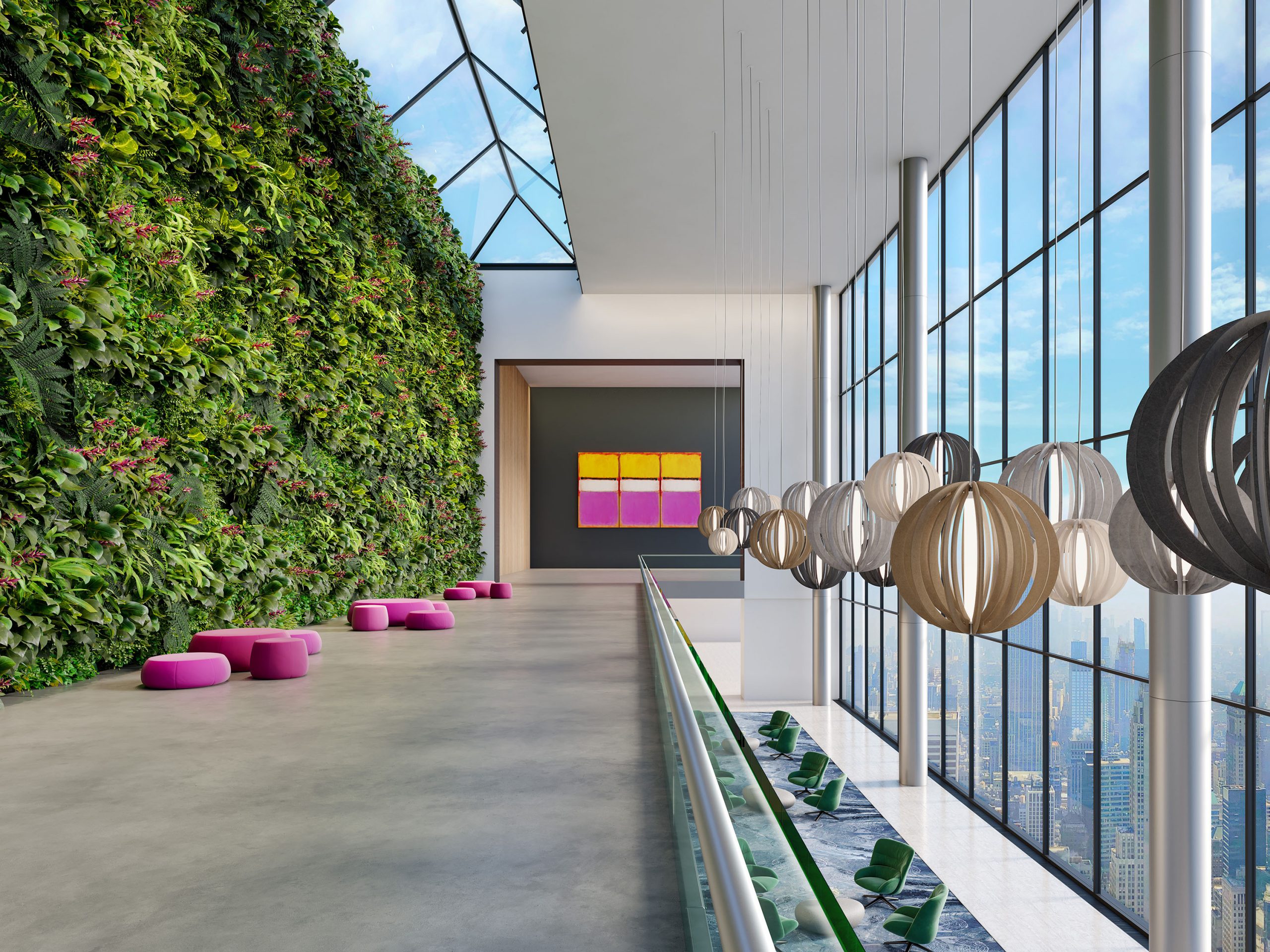 WELL BUILDING: OCL +BIOS
The Kwyet Sphere acoustic pendant combined with BIOS technology can contribute to features L03, L04, L07, L08 and S04 of the WELL Building Standard V2.   BIOS SkyBlue™ is available in Kwyet Sphere, to meet the needs of any WELL Building application and maximize the health impact of the lighting.
The Details
FEATURES
21″ or 33″ diameter sphere shape
Combination of our Tubie 3 luminaire and 9mm acoustic fins for sound mitigation
Choice of performance COB downlight
Available in standard white, BIOS, tunable white, and RGBW
Available in 80+ or 90+ CRI
WELL Building: Contributes to meeting WELL™ Features L03, L04, L07 and S04
Fixtures can be clustered together to create large scale installations
Custom sizes, shapes, and configurations are possible
CONSTRUCTION
9mm acoustic fins made from minimum 50% recycled PET felt
Evenly illuminated architectural cylinder with cast aluminum end caps
Extruded frosted white acrylic diffuser
High quality die-cast and extruded construction
Acoustic fins are flat packed and easily field installed
This product meets the material restrictions of Article 4 of the RoHS Directive (2011/65/EU), including Commission Delegated Directive 2015/863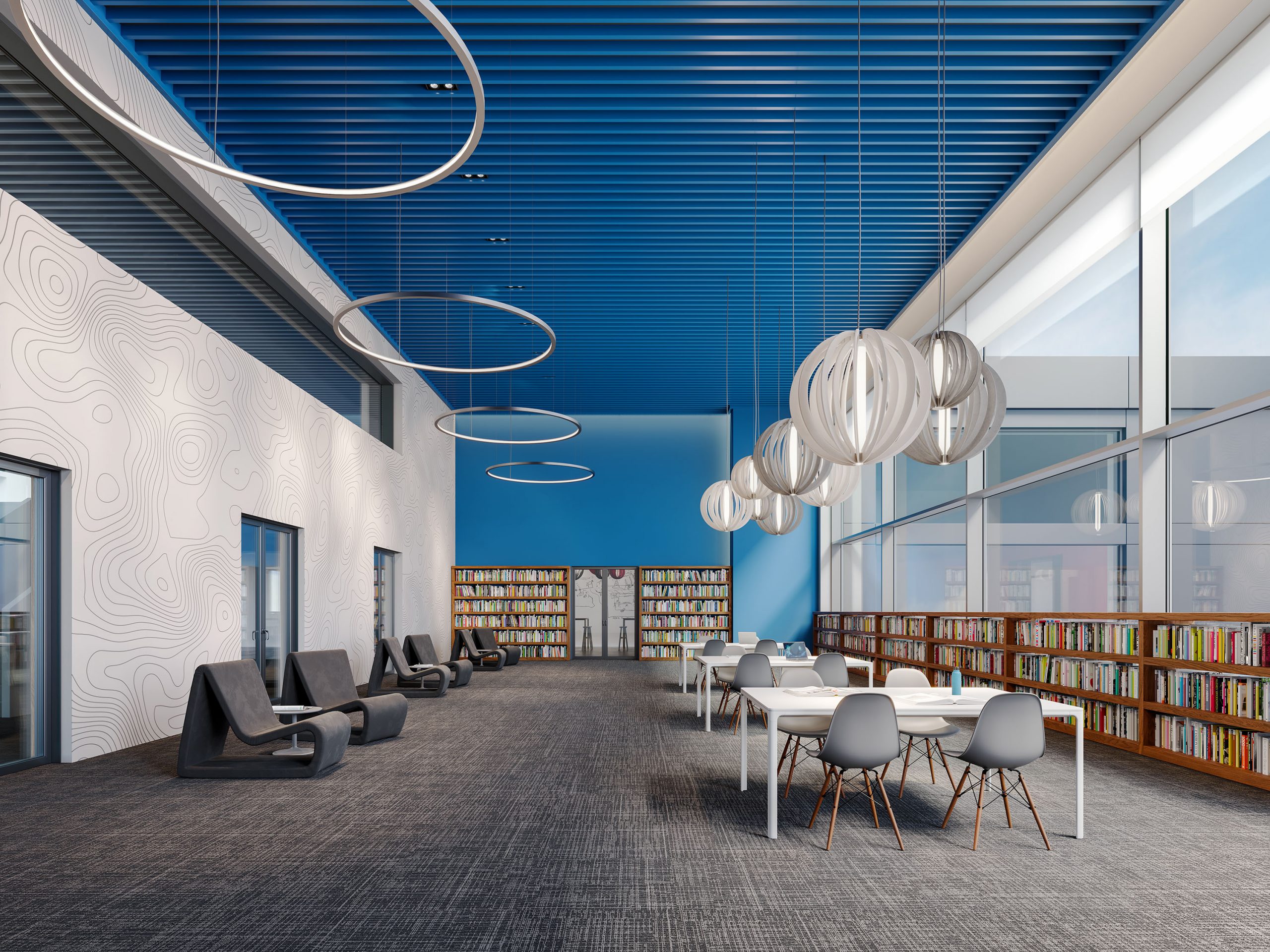 Unmute the Workplace or Educational environment
Acoustic lighting solutions offer integrated lighting and acoustic systems that provide optimal illumination while also controlling noise levels in large and open, multi-purpose environments, or smaller, more intimate spaces. While Kwyet is a great solution for mitigating sound in almost any space, we developed the new Sphere with both open office spaces and education spaces in mind.
According to a study within the Harvard Business Review, a lack of sound privacy is the biggest drain on employee morale. Additionally, the American Society of Interior Designers reported that 70% of workers say that they would be more productive in a less noisy work environment.
In schools, the World Health Organization (WHO) recommends 35 decibels as the limit for background noise in classrooms, so students find it easier to distinguish speech and communicate.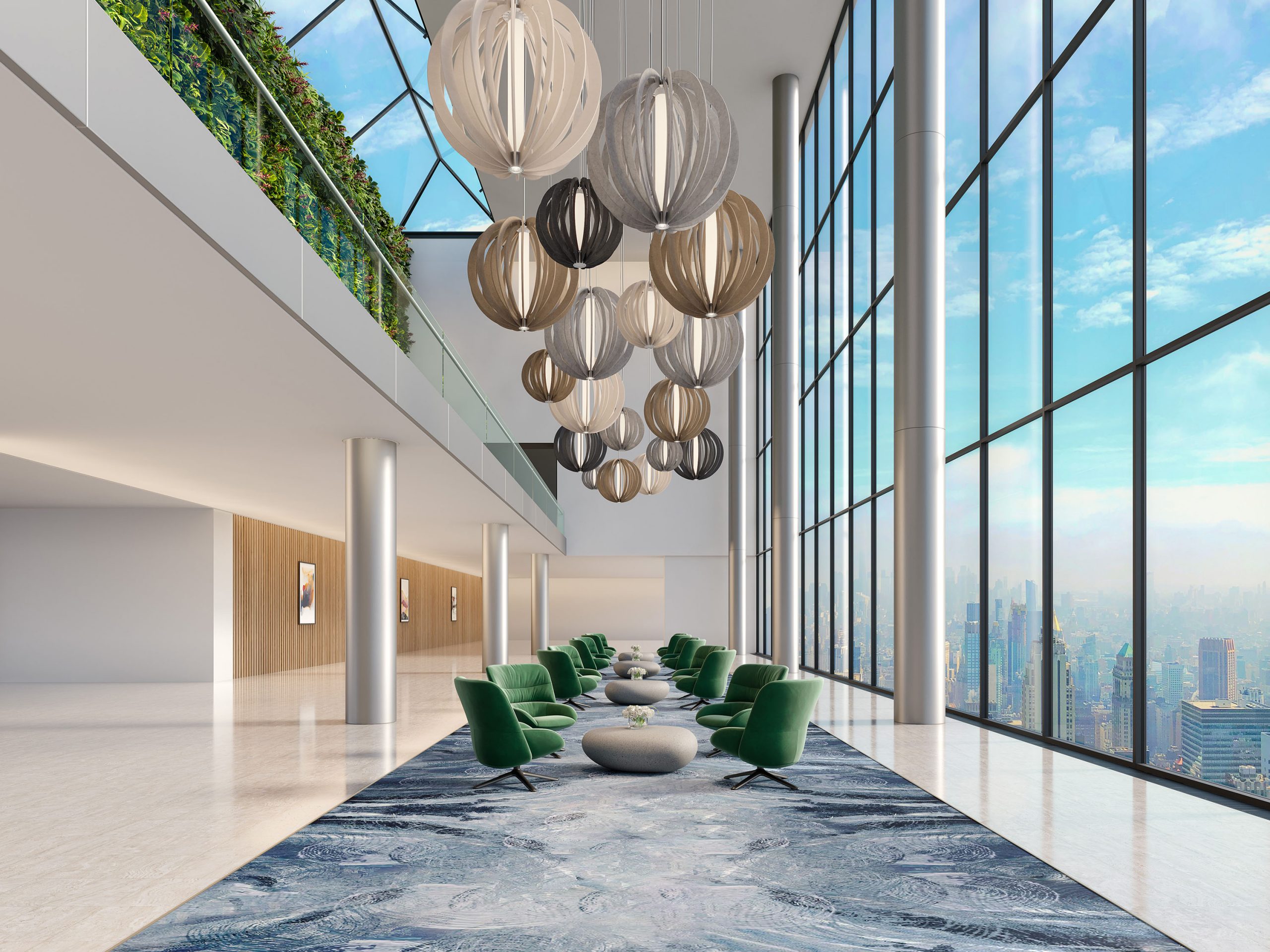 Large Scale Spaces
Make a major design statement in large scale space with ambitious, sweeping clusters and installations.  Kwyet Sphere's lighting and acoustic color options create unlimited possibilities for uniquely spectacular lighting arrays.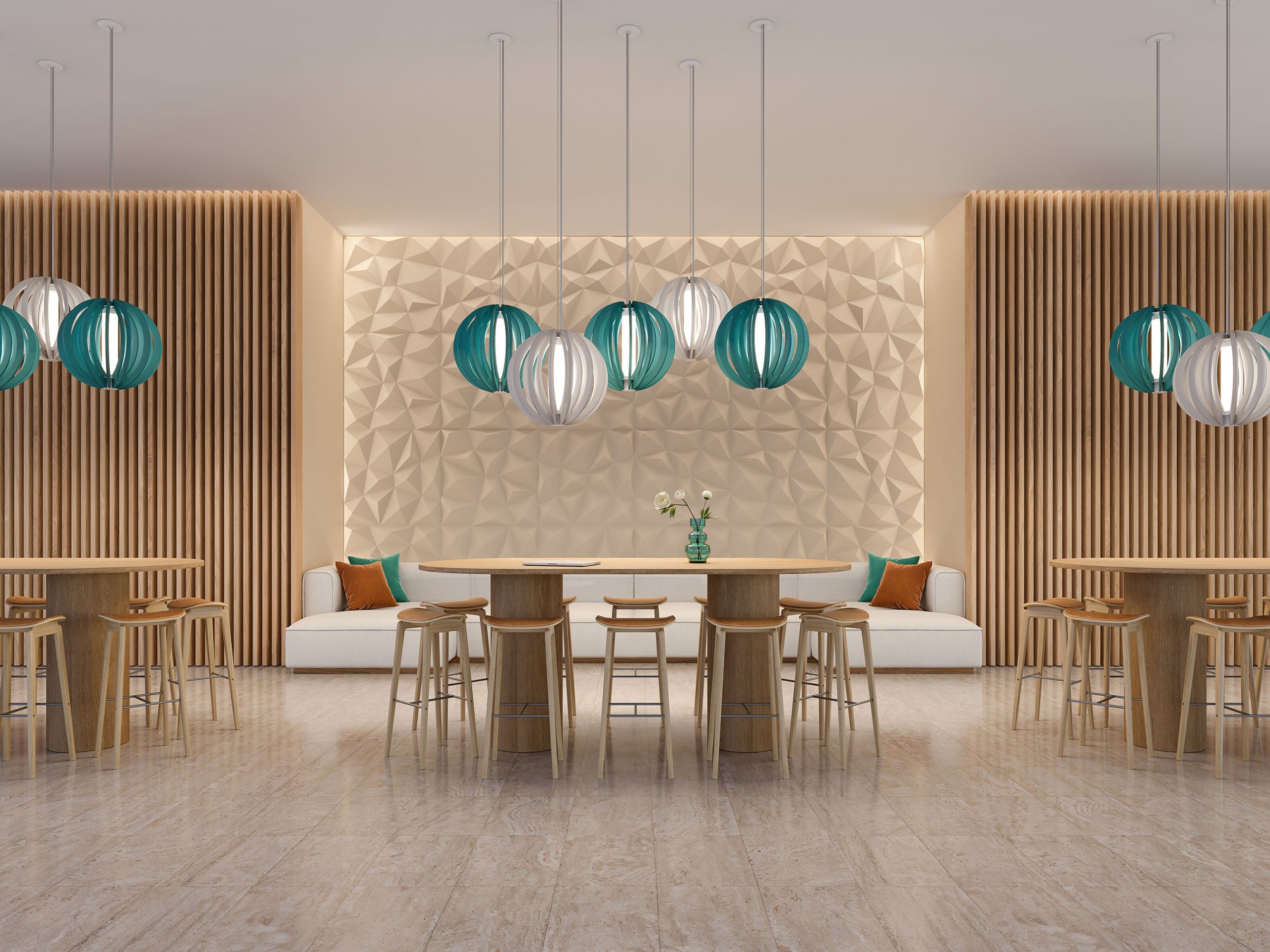 Small Scale Spaces
Smaller, more intimate setting.  Control sound reverberation in private offices, small conference rooms, sitting areas, phone booths, meeting pods, or even walkways.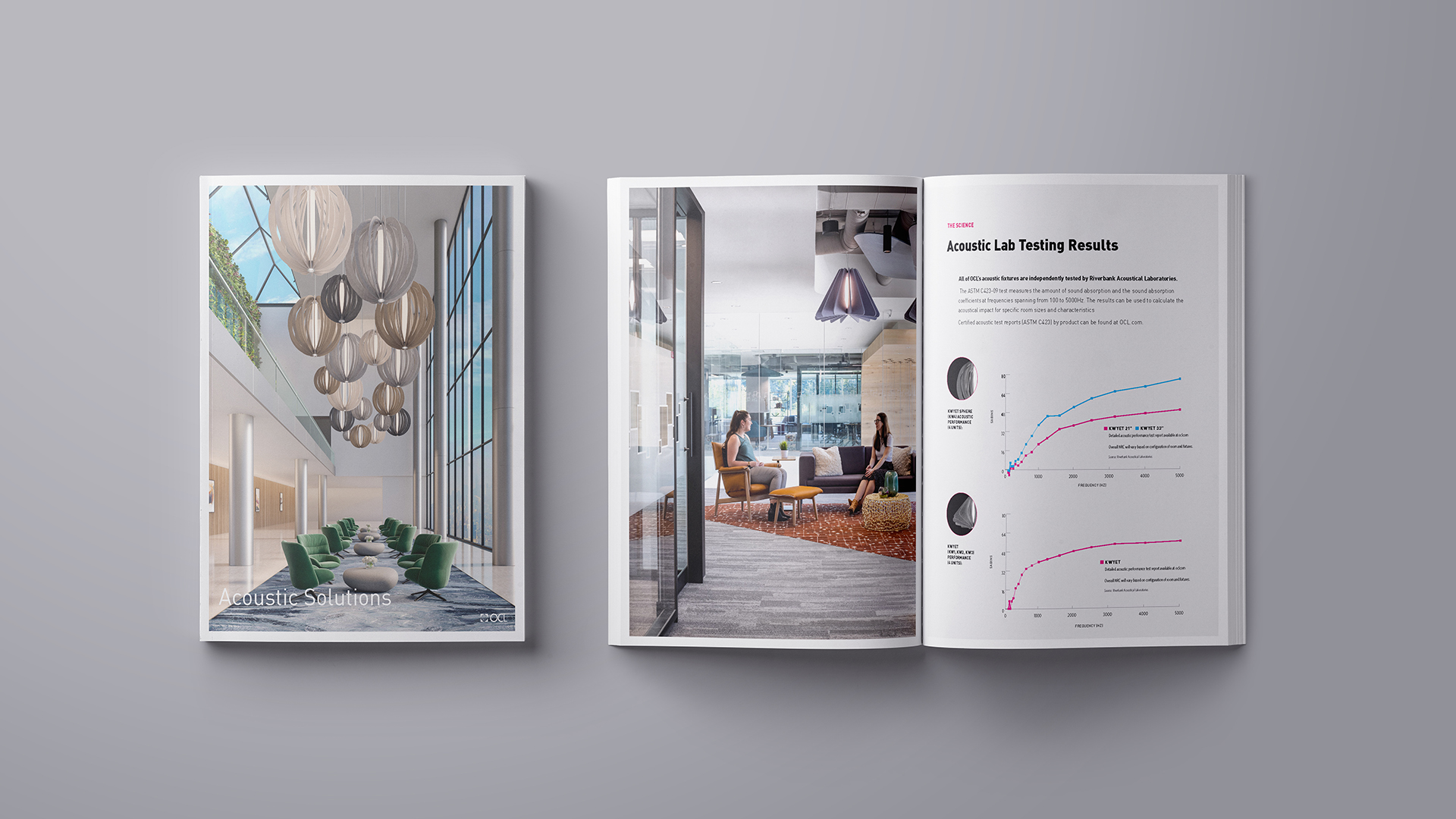 OUR LATEST ACOUSTIC SOLUTIONS BROCHURE
Download our Acoustic Solutions Brochure to include ALL of our Acoustic luminaires, our newly expanded color palette, an acoustic case study, and MORE!